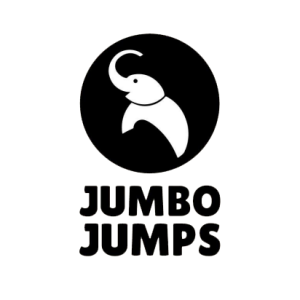 ไฮไลท์เด่นของงาน
Game Planner
Game events/activities
Gamer
รายละเอียดงาน
Responsibilities:
Prepare and organize contents for the appropriate situations for the game and its users, including in-game events/activities and promotional campaigns with execution plan.
Communicate with Developer and Project team on product issue and patch delivery.
Research, analyze and test both international and local gaming markets
Summarize and Report game, project and campaign evaluation to Project Manager on timely and meaningful manner.
Education and Experiences
Bachelor's Degree in any field.
Knowledge and skill & Training requirement
Creative and a good team player
Experience in gaming or related industry is preferable.
Be knowledgeable in new technology, trends and games news for both foreign and domestic markets
Have a passion for service and can work under pressure as well as being able to adapt on the fly
Have great computer skills such as Microsoft office and Internet functions
ELECTRONICS EXTREME CO., LTD. WAS FOUNDED IN 2014, WITH A MANAGEMENT TEAM COMPRISED OF OVER 15 YEARS-EXPERIENCED VETERANS IN GAMING INDUSTRY.
WITH OUR MAIN MISSION AND DETERMINATION OF "CREATE INTELLECTUAL PROPERTY LICENSES AND DEVELOP ONLINE GAMES WHICH ARE PUBLISHED WORLDWIDE" & "PROVIDE EFFICIENT TOTAL SERVICES WITH QUALITY ONLINE GAMES", EXE HAS ALREADY BECOME A LEADING ONLINE GAME PUBLISHER IN THAILAND.
EXE ALSO COVERS THE SERVICES OF CHANNELING, MARKETING & CUSTOMER SERVICE FOR BUSINESS PROCESS OUTSOURCING WITH A STRATEGIC POSITION IN THE HUB OF SOUTHEAST ASIA.
สวัสดิการและผลประโยชน์
Core Benefits (สวัสดิการหลัก)
Performance Bonus
Attendance Allowance
Life & Health Insurance
Team Community Budget
Scholarship for master degree
Social Security Fund
Health Check- up
Learning and Development Course
Provident Fund
Flexible Benefits (สวัสดิการทางเลือก)
ค่าทันตกรรม (ตนเอง และครอบครัว)
ค่ารักษาพยาบาล (ครอบครัว)
ค่ารักษาแพทย์แผนทางเลือก
ค่าวัคซีนทางเลือก (ตนเอง และครอบควรัว)
ค่าตรวจสุขภาพ (เพิ่มเติมจากสวัสดิการหลัก)
ทุนการศึกษาบุตร
ค่าอบรมในหลักสูตรตามความสนใจส่วนตัว
ค่าใช้จ่ายในการเดินทางท่องเที่ยว
ค่าใช้จ่ายด้านความสวยงาม
ค่าใช้จ่ายในการจัดซื้อหนังสือ
 ** ทางบริษัทจะติดต่อกลับเฉพาะผู้สมัครที่มีคุณสมบัติตรงตามตำแหน่งเท่านั้น**
ส่งเมลสมัครงานมาที่ [email protected]